Precision Knife
Does your hand hurt after working with your precision knife for a short time? Are you frustrated because it's challenging to maneuver your tool while making intricate cuts? Never fear, for the Slice® Precision Knife is here for all of your precision-cutting needs!
The Slice Precision Knife has an innovative finger hole optimized for comfort and steadiness. The cross-hatched grip handle and non-slip inner ring coating ensure the knife moves with you, allowing complete control over your tool and your work. Its blade is powerful enough to cut various materials without cutting you.
From cutting cardstock, tissue paper, and vinyl to slicing tape and plastics, Slice makes people and places safer. Learn more below.
Includes safety cap to protect you between uses

Nylon acetone-resistant handle

100% zirconium oxide blade that never rusts

Blade lasts on average 11.2x longer than metal blades

Easy-to-use ambidextrous design
Great for:
Mylar Stenciling
Cutting intricate shapes
Making precise cuts
Slicing plastics and decals
Product Specifications

Cutting Depth: 0.61 in

Material: GFN, brass, PP, zirconium oxide

Dimensions: L 4.22 in x W1.5 in x H0.87 in

Weight: 0.06 lb
Share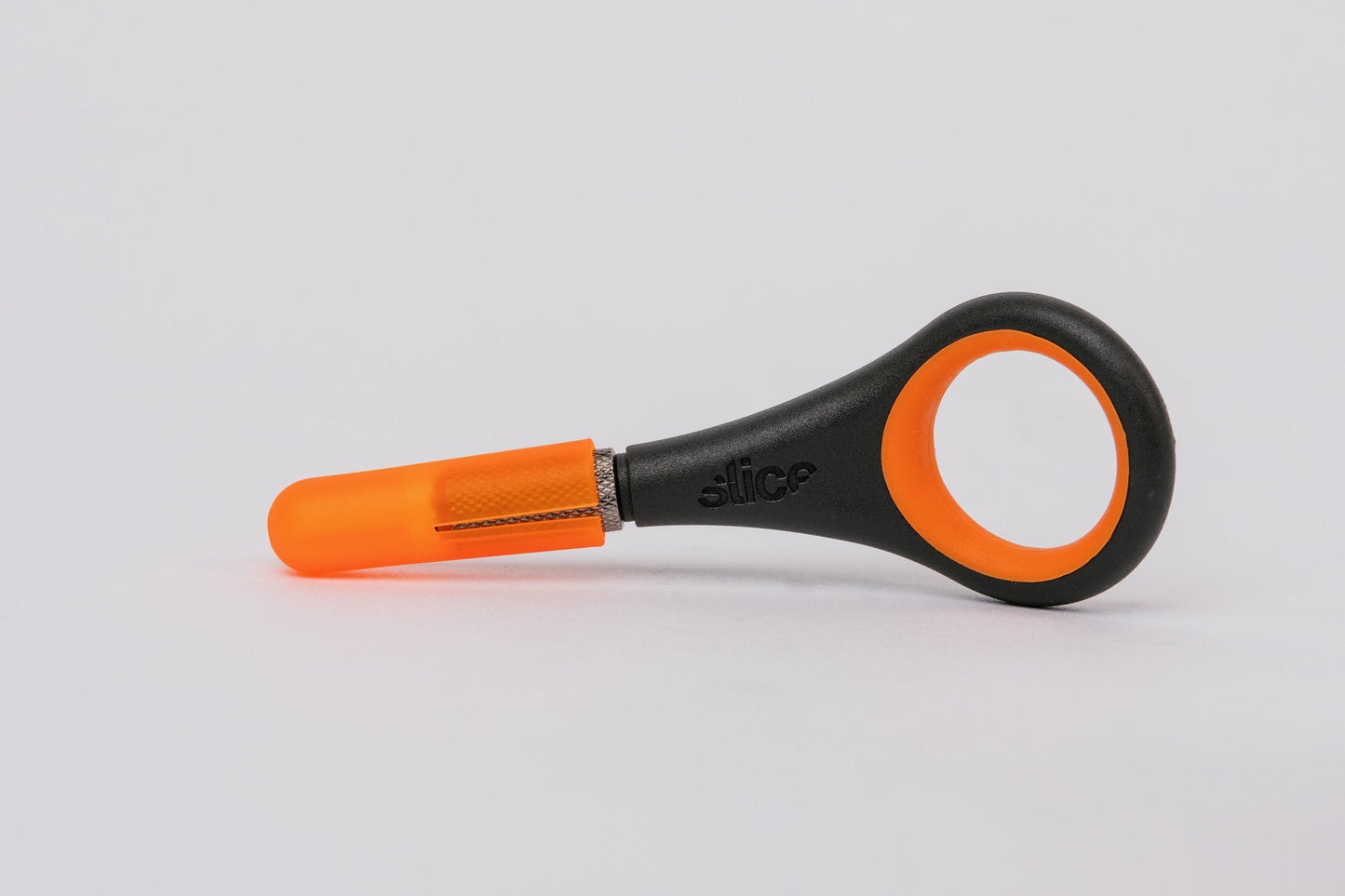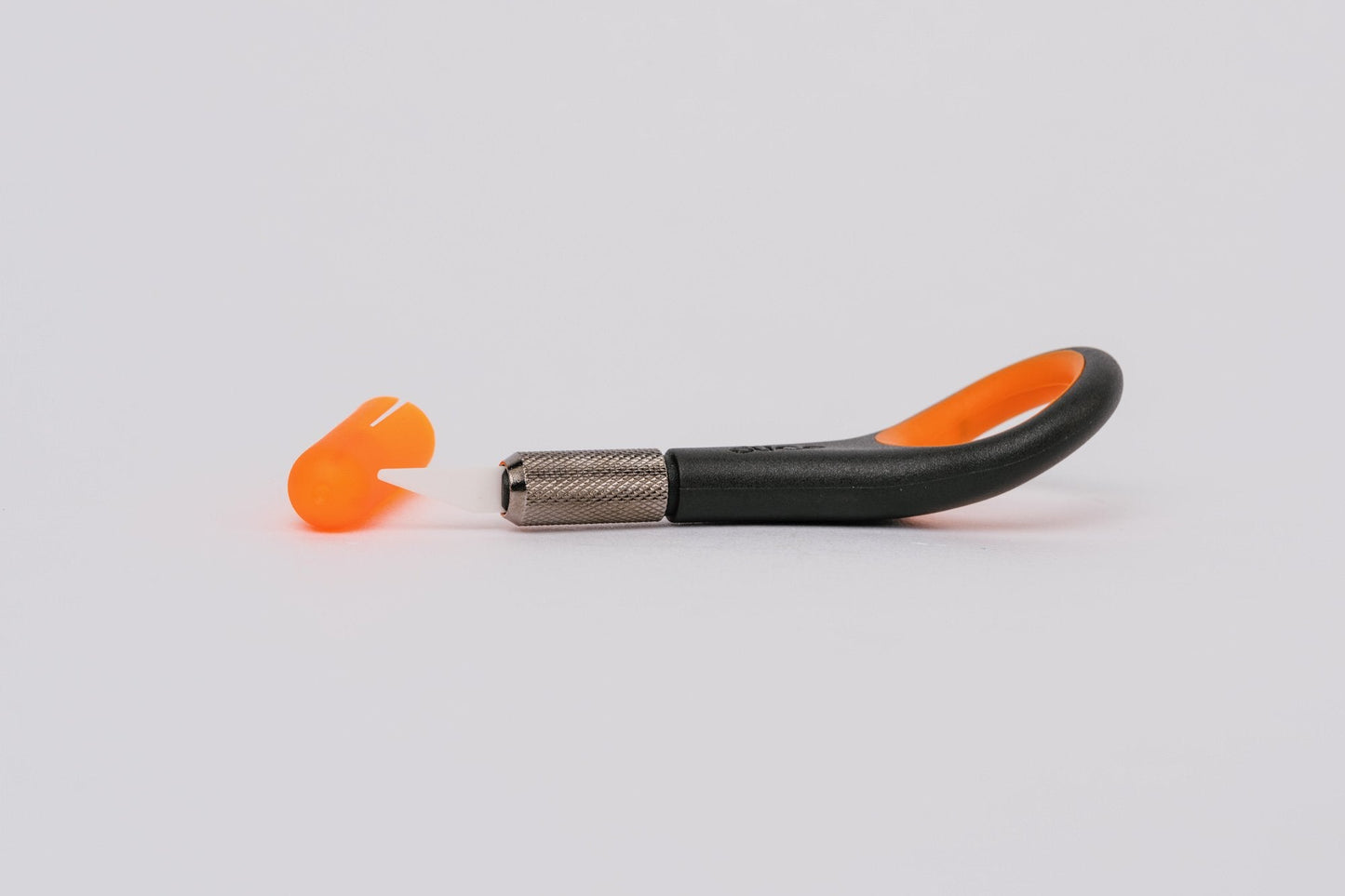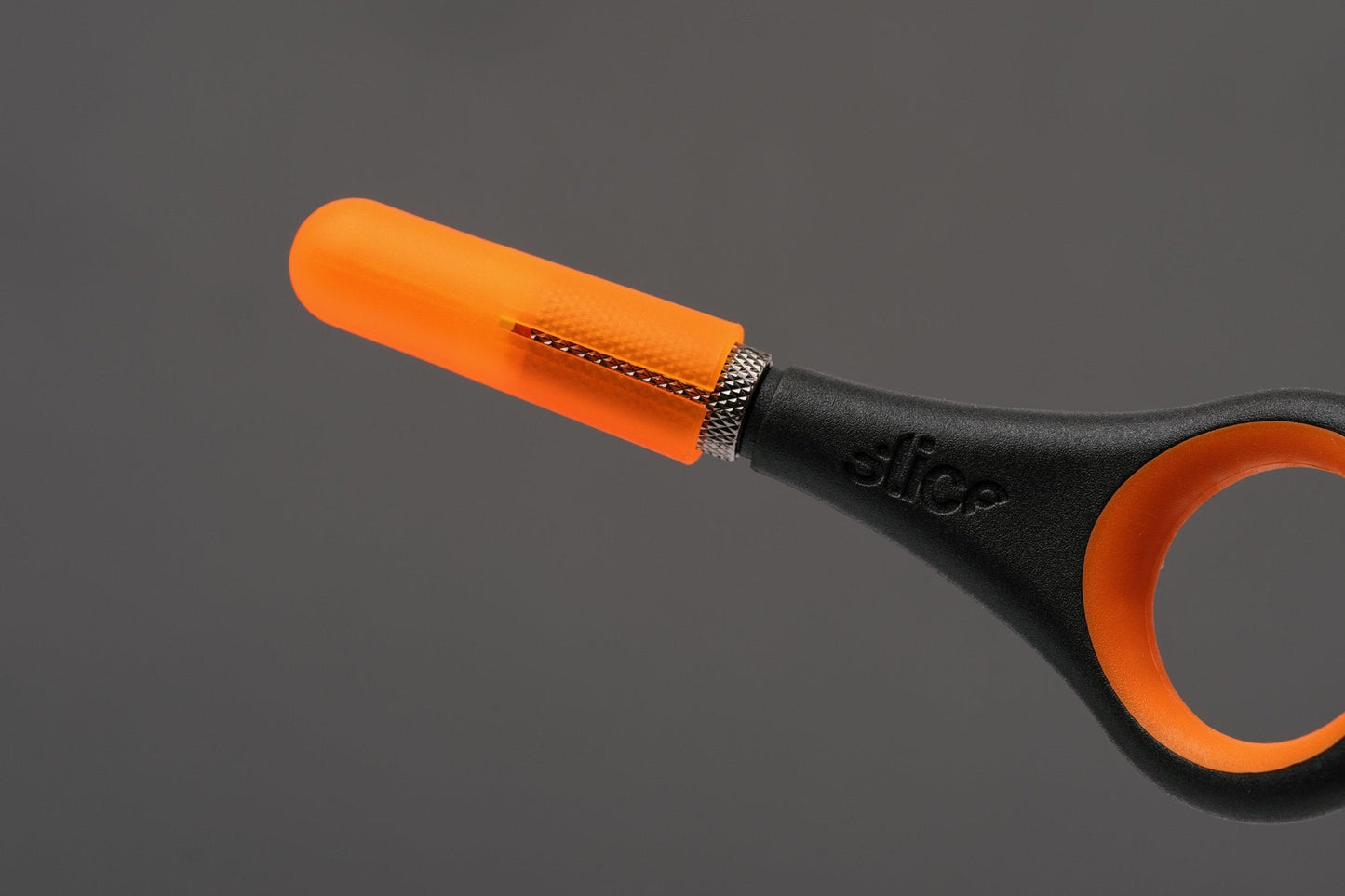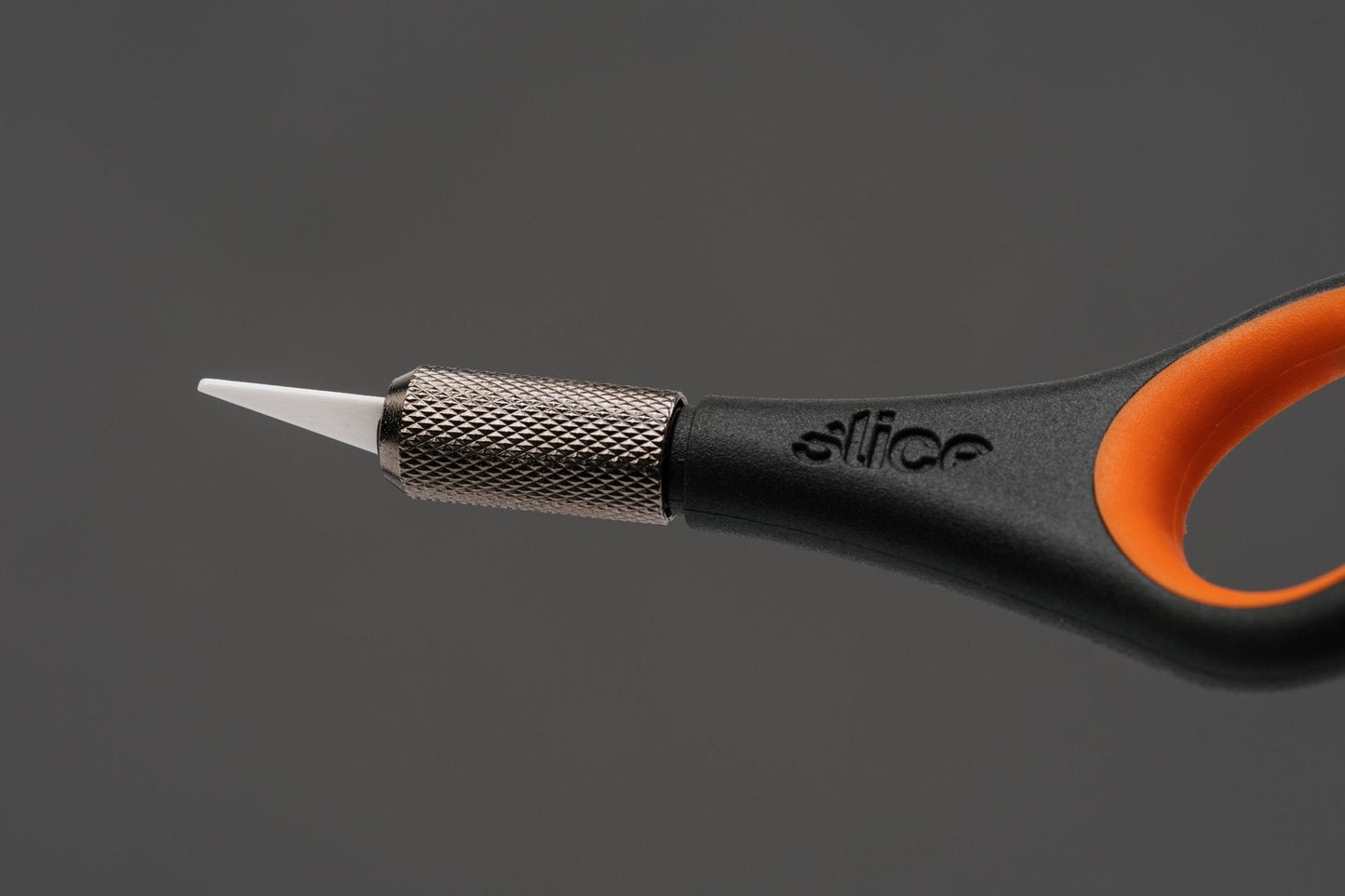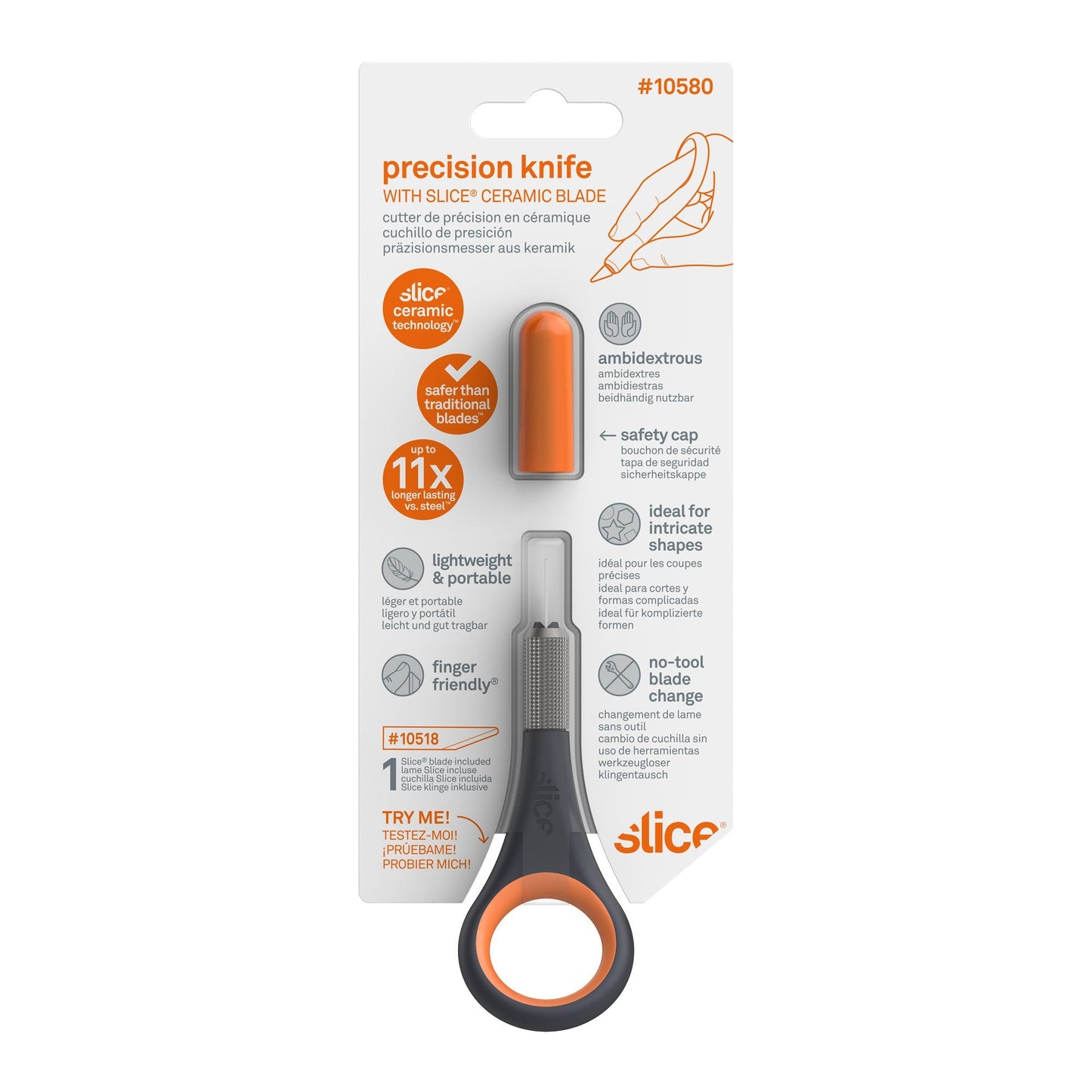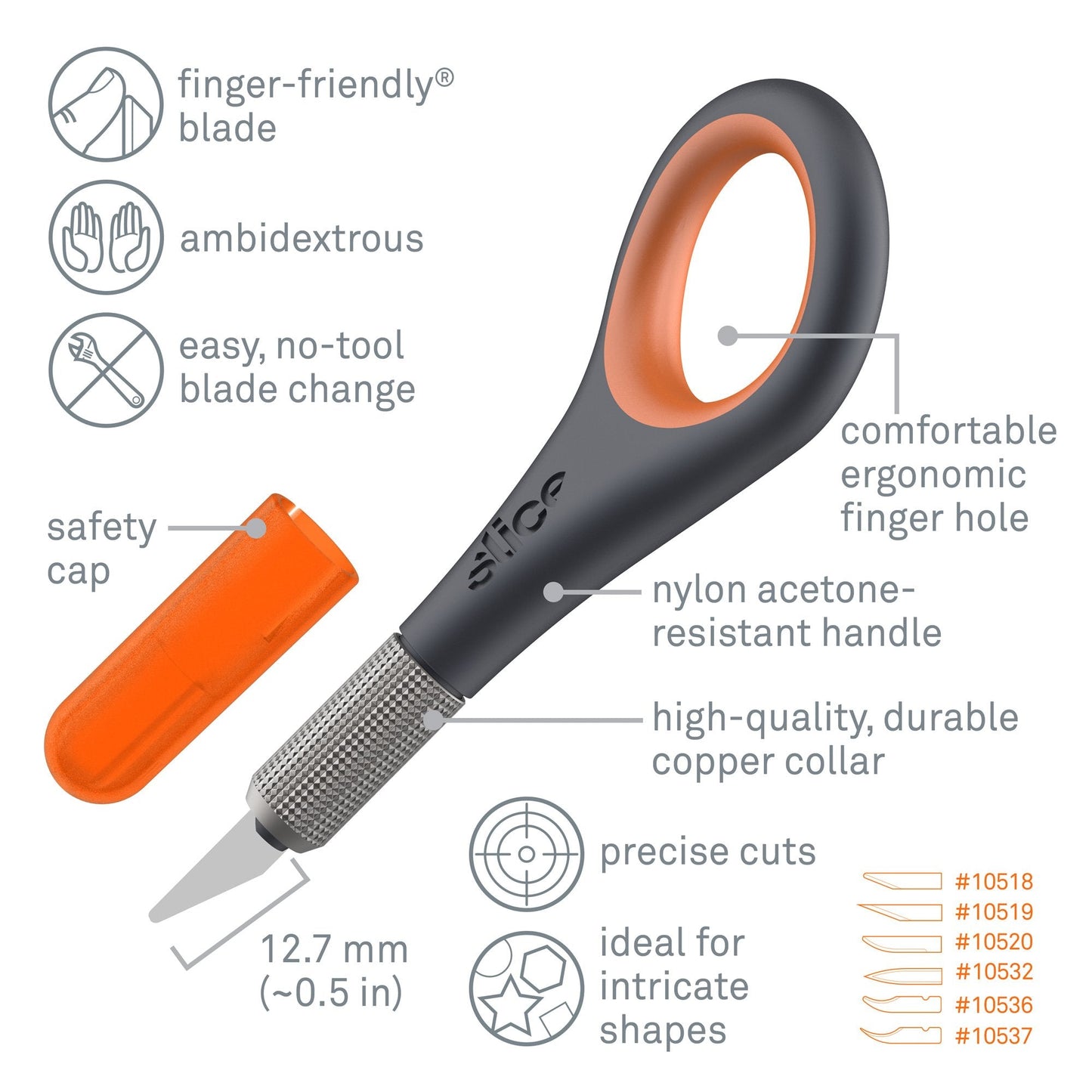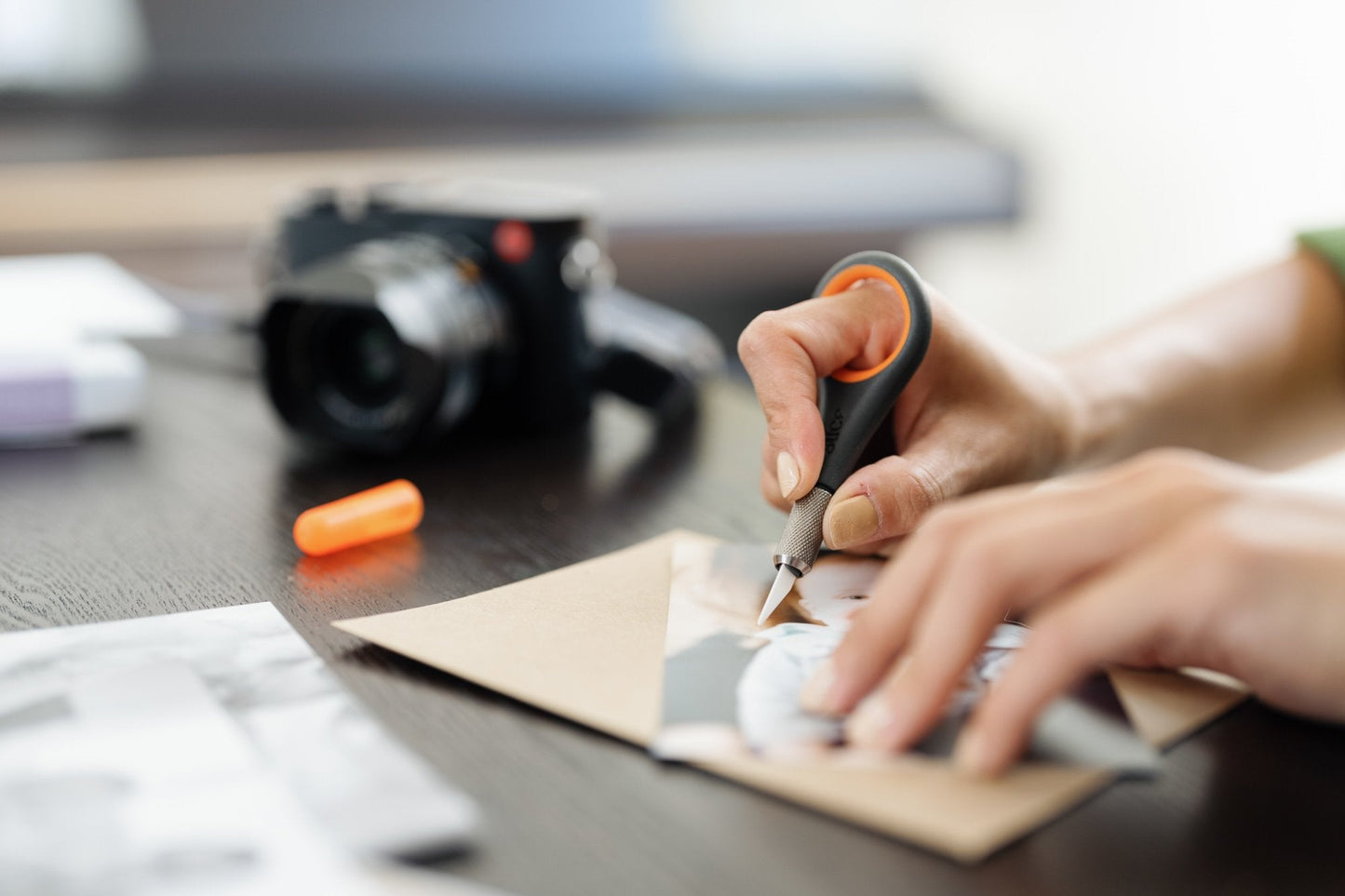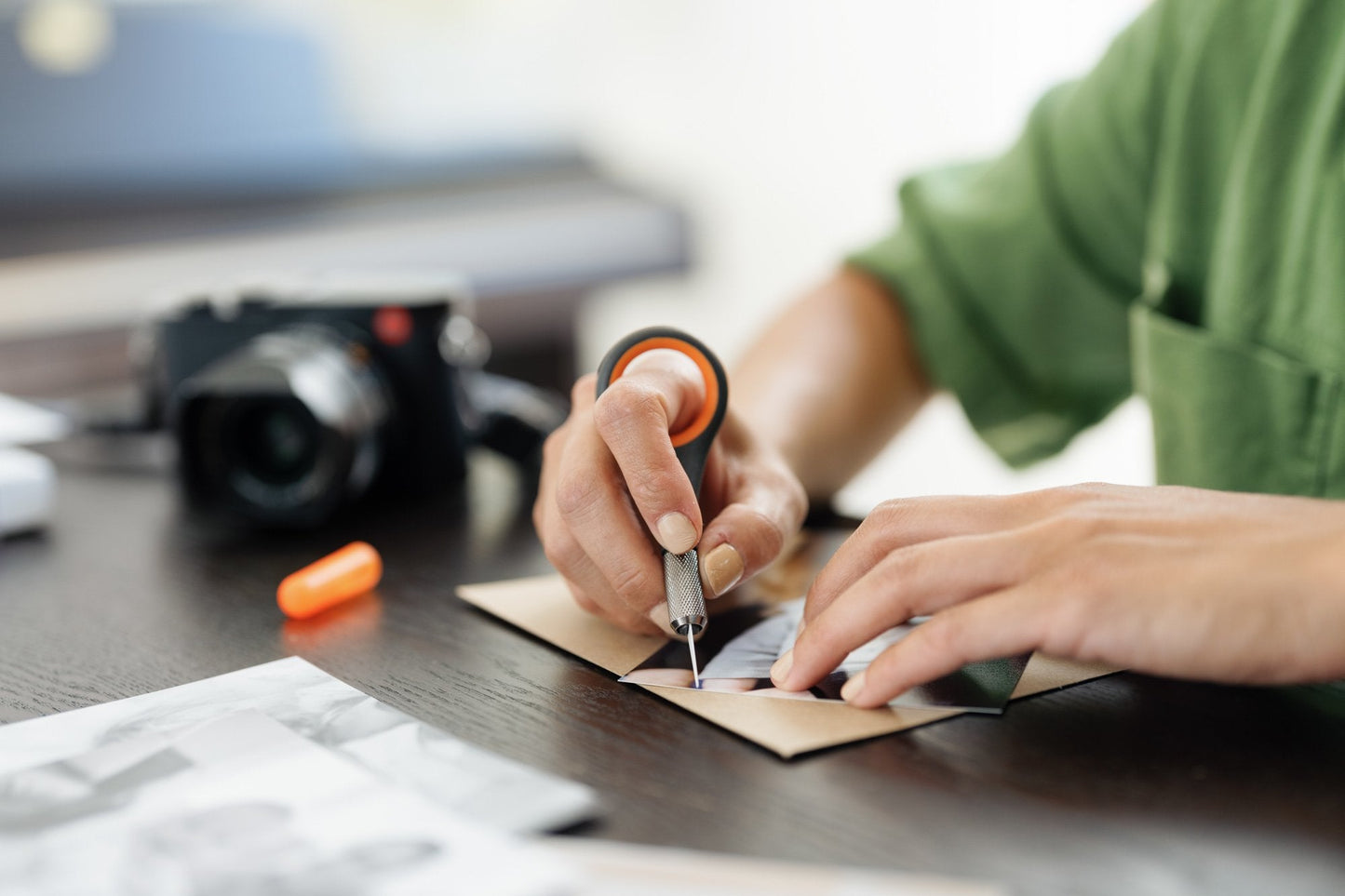 Videos
Blade Replacement for Slice Craft Tool Handles

Cutting Copper Foil: It's Easy With Slice Tools

How To Cut Mylar Stencils

How To Cut Painter's Tape Using Slice Tools
FAQ
Why Does This Knife Have Such a Unique Shape?

Slice offers precision knives in various styles and with different options because each task and each user is different. The 10580 is an innovative addition to your precision knife set and offers benefits such as a low profile and superior grip for detailed work.

The 10580 precision craft knife allows the user to create intricate shapes in tight spots where other tools might not be appropriate. The tool itself only takes up as much space as your hand.

As with all Slice precision craft knives, the 10580 offers exceptional grip so the tool moves with you comfortably. The handle's cross-hatched grip and non-slip inner ring provide superior control.
How Do I Use the Precision Knife?

The Slice 10580 reinvents how to use a precision knife. Slip your index finger through the ring and grip the tool like a pencil. Its blade will line up with your index finger. Wherever you point, you'll move the 10580's blade. Sharpening is unnecessary because the knife is compatible with Slice ceramic blades which last, on average, 11.2 times longer than steel. Slice replacement safety blades include the 10518 and 10520 finger-friendly craft blades.
What Kind of Blade Does the Precision Knife Use?

Aside from our tools with embedded micro-ceramic blades, all our precision knives and replacement blades are interchangeable. We offer the 10518 and 10520 ceramic craft knife blades for the Precision Knife and our Craft Knife (10548). Compatible Slice replacement blades come in two shapes: straight edge, rounded tip (10518), or curved edge, rounded tip (10520). They feature our patented finger-friendly grind and all the features of our ceramic safety blades. They're non-magnetic, non-conductive, chemically inert, safe up to 1600 degrees Celsius, and never rust.