Industrial Blades (Pointed Tip)
Slice® Industrial Blades (Pointed Tip) are compatible with Slice industrial knives and large scrapers. Designed to cut everything but you, these blades boast a finger-friendly® edge that never rusts.
The extra-long blades are optimal for cutting thick materials. If you wish to slice something flexible and decide to start in the center, you can initiate the cut with a piercing action using the pointed tip. These industrial blades are safe and effective.
From slicing flexible plastics and tarps to cutting insulation batts and foam, Slice makes people and places safer. Learn more below.
Pointed tip easily penetrates cutting materials

100% zirconium oxide blade that never rusts

Blade lasts on average 11.2x longer than metal blades
Product Specifications

Cutting Depth:

Material: zirconium oxide

Dimensions: L 4.75 in x W0.69 in x H0.05 in

Weight: 0.17 lb
Share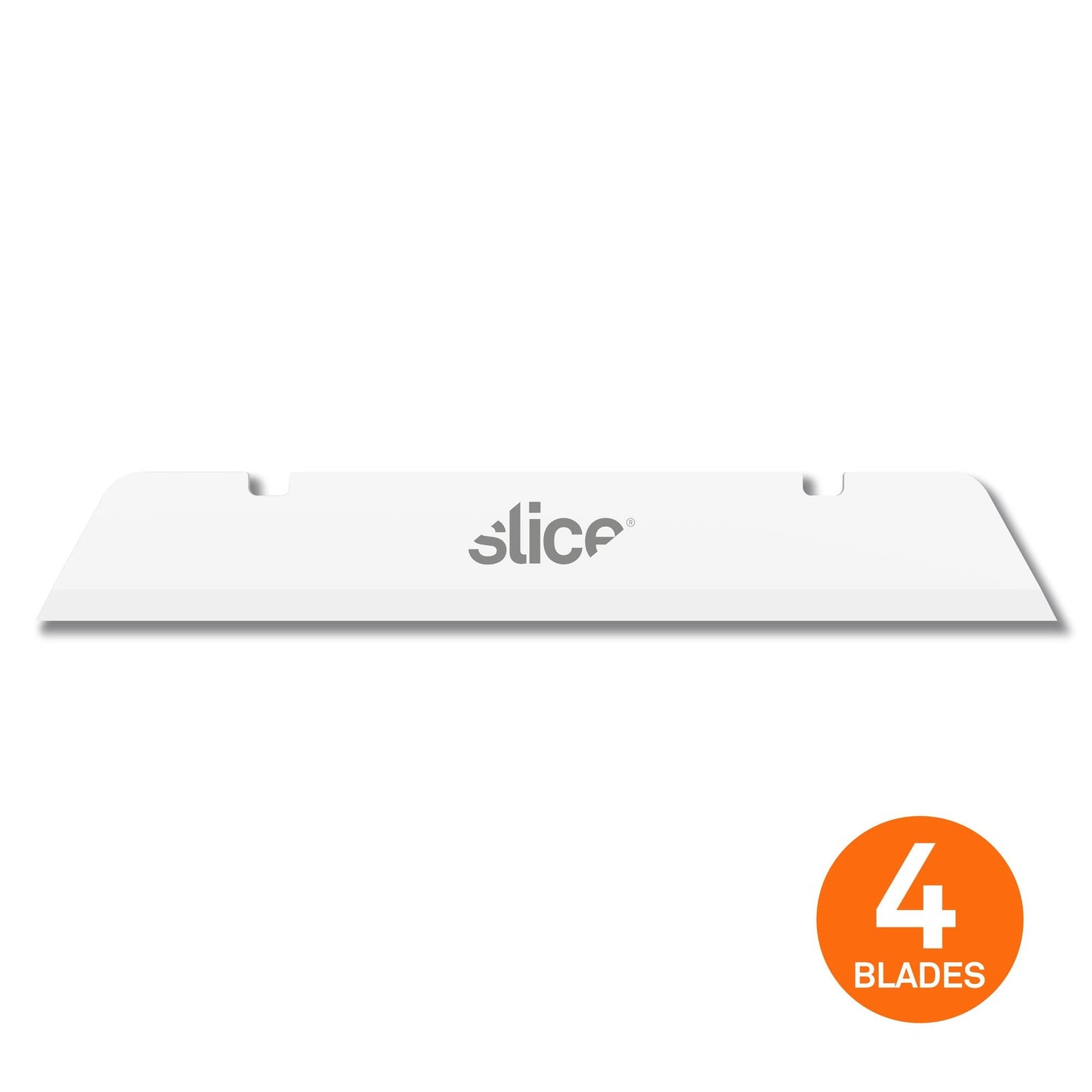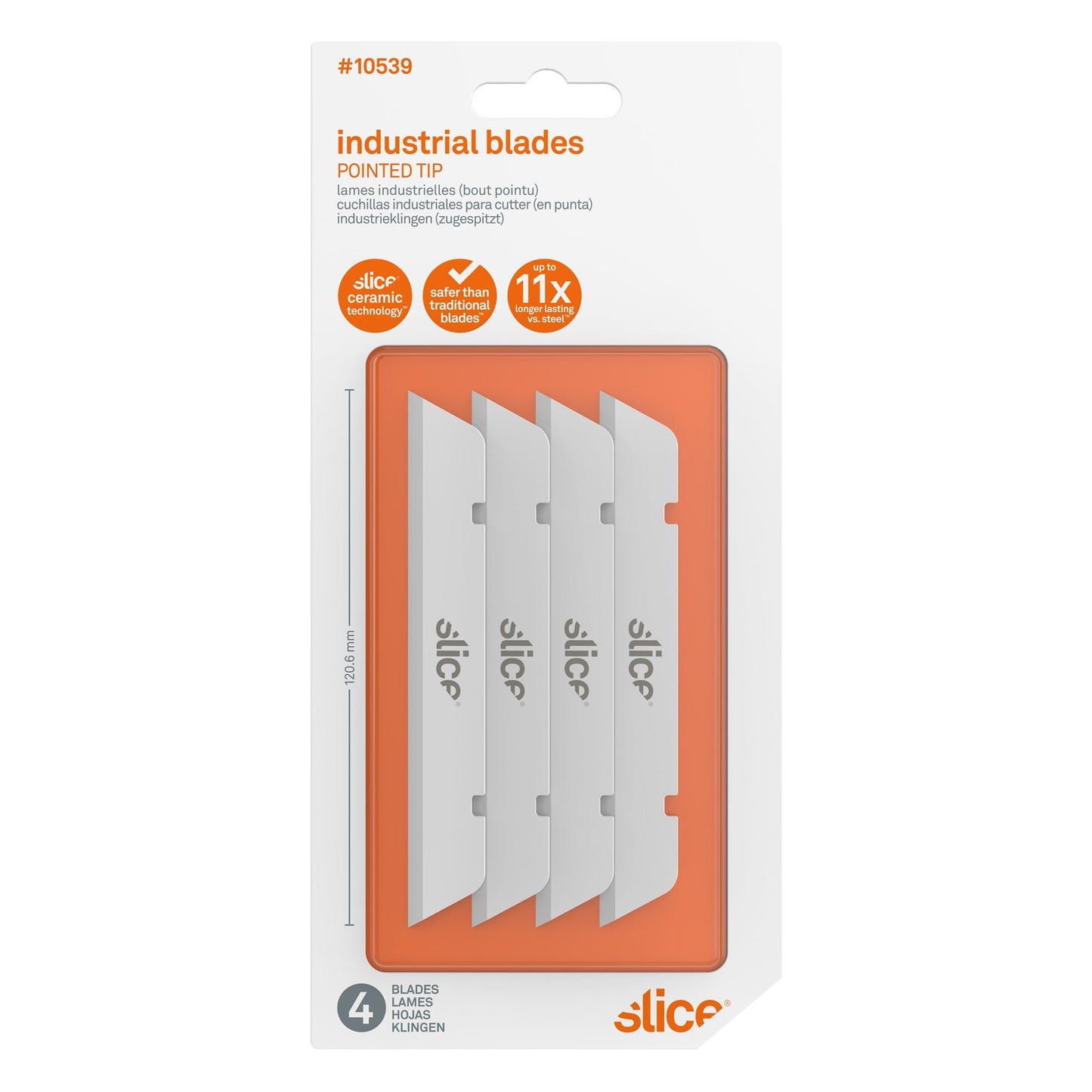 Videos
Blade Replacement for Slice Industrial Knives